Call me fundamental and biased but my interest is human consciousness. I wish to focus this post on two very extraordinary lives. Both, unlikely, unrelated, uncharacteristic yet are the very same, deep inside. Chances are you may know either one of them but not both.
I dare not call them heroes, but yes, they definitely are the masters who show us the value of life and more importantly the human spirit.

First is an Indian, who woke up one night, 20 years ago, to see her entire city devastate before her and a generation mutilated. She had hell for a gift and poison for food. Fate brutally navigated her life into a lament. Destiny deceived her of justice.But she continues to live against a world that failed her. No, she doesn't know anything about google and She doesn't care who won the election, but she is no lesser than any so called modern woman. She works six days a week and feeds her ailing husband. A woman of substance.She doesn't need to watch A Shawshank redemption to be educated about hope because she is Raisa Bi.The woman. And there are many of them.



Raisa bi

Next is an American, twenty four and dead.Long distance runner. He puts into shame every victory built on deliberation.He is remembered, not because he ran but because he ran for a promise he kept to himself-To give anything less than your best is to sacrifice the gift. In both life and death, he never broke that promise. Never did he settle for the second best because he is StevePrefontaine.
I was lucky to be introduced to him very early through the movie Without limits.You may have only heard of the expression guts and glory, he simply lived it. The man.


Pre-fontaine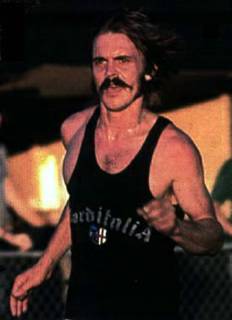 so long,