All the trees in the world are journeying somewhere.Perpetual pilgrimage.Remember, when we were on our way here, to this city, the trees traveling past the windows of our railroad car? Remember the twelve poplars conferring about how to cross the river?
~Vladimir Nabokov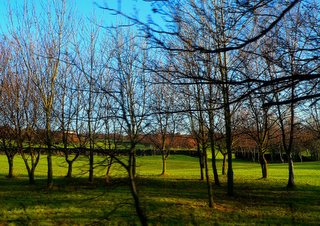 ~Somewhere abouts Yorkshire, it was a beautiful day, the sun smiled in the barenaked sky and the earth seemed to open her heart in a wishful embrace.A memory of a mood retrieved, coloured and safe-kept in the chest to cherish.
I shot this from a moving car. Yes , I could say Im getting a hang of it.